Two To View – A Couple Of Amazing Videos You Don't Want To Miss

Boy Saves The Day At Game
After several attempts by players to retrieve a basketball stuck behind a basket, a young boy climbs up to free it.
Create Treasures From Trash
Check out these unique DIY projects made from throw-aways including shelves from a ladder and a chair from car parts!

Bigger Is Better With Internet Speeds, Too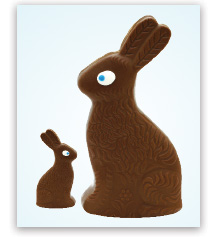 Go ahead and treat yourself to an upgraded internet plan for your home. After all, bigger speeds accommodate a big number of devices and users, and provide a big improvement in your experience when streaming movies or playing online games.

We offer lots of speed options, with plans up to 20 Mbps download and 1 Mbps upload. Call 888-774-1638 now.

FREE Featured Apps – These Three Are Well Worth A Look



myGarden Answers
A must for gardeners, this app gives instant answers about many plants and lets you know if your plant has pests or diseases.

Learn more...


WGT Golf
Now you can test your golf skills when you're off the course. The lifelike interface even allows you to golf with other players.

Learn more...


Retrica
Preserve your precious memories by creating and sharing beautiful selfies and videos with the unique filters in this fun app.

Learn more...

Stay Alert – Don't Fall For This Hoax


Go Pinterest-ing! – Cool Stuff To Pin On Your Pinterest Boards


Sites of the Month – Great Sites To Check Out In April

Find Concert Dates
livenation.com – Along with the weather, concert season is heating up. Use this site to find your favorite artist, or search by venue or city. Whether you love Adele, John Mayer, Depeche Mode, or all of the above, you can find where and when they're playing. Then click to find tickets.
Financial Wisdom
thesimpledollar.com – Need practical financial advice? This site is a great place to find it. You can start with tidying up your financial life and move on to selling your home, understanding your credit score, writing a business plan for a small side business, or finding financial inspiration online.
Bold Easter Egg Decorating
countryliving.com – Tired of the same old, same old for Easter eggs? Check out these easy and amazing-looking egg ideas. Try using flowers, sparkles, and unusual colors. Or get even more creative with farm animal, fruit, confetti, or temporary tattoo eggs. Be sure to share your favorites on social media.
Seven Wonders
airpano.com – Just one of the Seven Wonders of the Ancient World still exists, but you can visit the new Wonders for the 21st century. They include the Christ Redeemer statue in Rio de Janeiro, the Great Wall of China, and the Taj Mahal in India. Check this site for information and virtual tours.

Short Tutorial/FAQ – How To Stop Seeing Facebook Posts Without Unfriending

We hope you found this newsletter to be informative. It's our way of keeping you posted on the happenings here. If, however, you'd prefer not to receive these bulletins, please see the links at the bottom of this email to manage your preferences.
Thanks for your business!
Best regards
Egyptian Internet Services
Your local connection to the world
Egyptian Internet Services
1010 W Broadway
Steeleville, IL 62288
888-774-1638
©2017 Cornerstone Publishing Group Inc.
Trademarks: All brand names and product names used in this eNewsletter are trade names, service marks, trademarks or registered trademarks of their respective owners.