Local Egyptian News
---
Egyptian Telephone Cooperative Association's 60th Annual Meeting
The 60th Annual Membership Meeting will be held at the American Legion in Steeleville on Friday, April 25, 2014. Registration will begin promptly at 5:00pm. Ricky Rover Rooter Roasters will be serving a Bar-B-Que meal from 5:00pm to 7:00pm. At 7:15pm, the business session will begin. Members are advised to arrive early because the first fifty members registering will receive a special "early bird" gift. After the business session, there will be a drawing for a grand prize and a large number of prizes donated by Egyptian and friends of Egyptian. All members attending will receive attendance gifts.
Members attending the Annual Meeting will have the opportunity to elect three directors for three-year terms to the Board of Directors. The Nominating Committee has selected the following candidates for election in each telephone exchange area: David Goetting, Baldwin; Kenneth Hollmann, Glenn; and Kevin Nurnberger, Blair. These candidates along with any other qualified candidates from these geographical areas who are nominated by petition or from the floor will be voted on by the attending members.
"We are looking forward towards an enjoyable evening to share a meal and to express our commitment and dedication to our members," Manager Jacobsen said.
---
Local News Links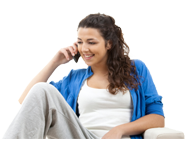 Unlimited Long Distance
As low as $19.95. With Egyptian Long Distance, you easily connect to savings.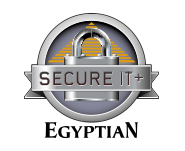 Secure IT Plus
Protect your computer. Is your computer safe from Internet threats such as viruses, spyware, and worms?